Doctorate of Business Administration
Overview
Designed for experienced, working professionals, URI's Doctorate of Business Administration is built on the principles of future-oriented thinking, experiential learning, and enduring connections.
The D.B.A. program helps business leaders see the world and approach problems in a different way. Our personalized curriculum and flexible course delivery prepares you for a broad range of future challenges, strengthening your abilities to solve problems, communicate solutions, and apply advanced research skills to lead change.
Program Details
URI's D.B.A. is a three-year blended program (online study and three residencies per year) that offers maximum flexibility to working professionals. You will:
Apply theories and research skills to inform decision-making in a changing world, with emerging emphasis areas in sustainability, blue prosperity, and human-centered artificial intelligence.
Come to the D.B.A. program with a specific problem in mind. You will be immersed in rigorous research experiences and discussions with a cohort of like-minded professionals, which will help you develop as resilient, evidence-based leaders who can adapt, thrive, and make effective decisions in the face of change.
Join a powerful network of life-long learners—one that solves meaningful problems, shares knowledge, and values strong relationships with others.You will be able to call on this community for advice and inspiration long after the program ends.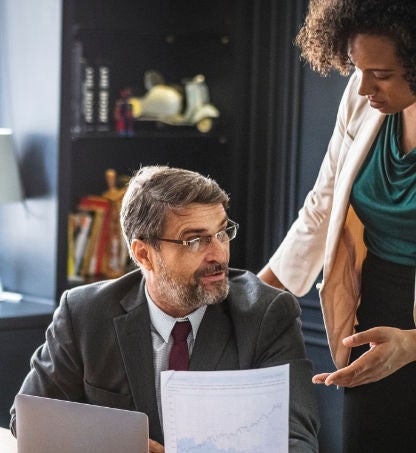 Accreditation
The D.B.A. program is offered as part of the College of Business's Association to Advance College Schools of Business (AASCB) accredited offerings. It is also a member of the Executive Doctorate in Business Council (EDBAC).