Paddling is a great way to explore the marine landscape of Point Judith Pond while you get in an outdoor workout.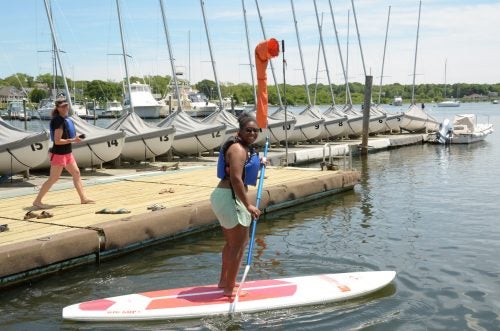 The URI Sailing Center has 20 kayaks and 12 paddle boards available for students, faculty, and staff with a URI ID to use during the academic year at no cost.
During the summer season, URI Students and URI Employee/Affiliates with a Campus Rec Summer Membership may take out the kayaks and SUP at no cost during recreational sailing hours.
Summer Memberships
$225 for Recreational Sailing including kayak and SUP
$125 for kayak and SUP
Directions & Contact details for the URI Sailing Center