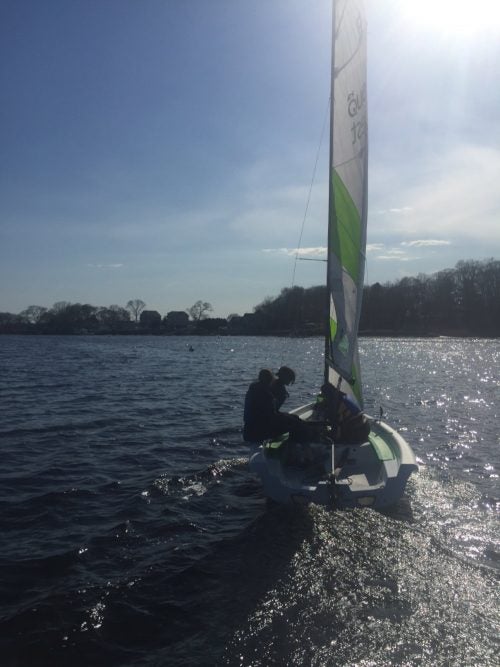 During the summer season and the academic year, URI Students can enjoy the sailing center at no cost. URI Employees must purchase a Platinum Membership to use the boats.
All recreational sailors must successfully pass our on-the-water skippers test prior to being cleared to use the boats. Members who have qualified will receive a Skippers Card entitling them to unlimited use of the RS Quest and 420s during recreational sailing hours.
Please Note
During weekday hours, sailing classes have priority use of all boats and equipment. Spring sailing requires lifejackets and wetsuits are strongly advised due to cold water temperatures. All recreational sailing is subject to cancellation based on current weather conditions.
---
Directions and Contact Information
URI Sailing Center
---
Summer Membership Fees
$225 for Recreational Sailing including kayak and SUP
$125 for kayak and SUP