This page is intended to provide Hiring Departments with important resources to use when hiring a graduate student on a Graduate Assistantship or Student Hourly Payroll.
Graduate Assistantships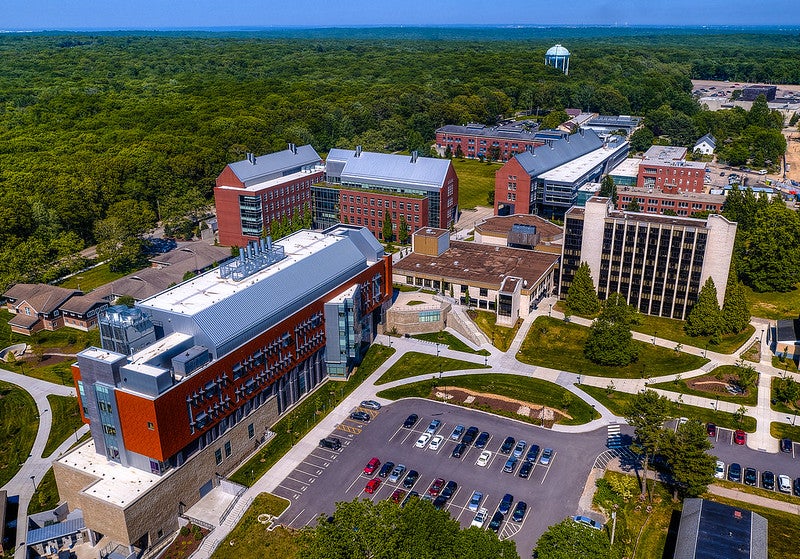 Graduate Assistantship Guide
Helpful information related to the GAU contract and Graduate School processes.
Read guide
Eligibility & Benefits
Administrative, Teaching, and Research Assistantship appointment must:
Be enrolled in a graduate degree program
Registered for 6-to-12 graduate credits or 3 graduate credits for approved ABD Status (ABD status is not automatic and the student must apply for this status. Click here for a FAQ and application.) prior to the start of the contract semester
Be in good academic standing
View the Cheat Sheet for a breakdown of costs.

*PLEASE NOTE: For Academic Year and Fall assistantship contracts, once the Graduate School receives the contract for processing, Enrollment Services has until October 1st to post the waivers associated with the assistantship. Please remind students to focus on paying the percentage of the student responsibility. No late fees will be associated with assistantship waivers.*

For additional benefit information, reference the GAU contract webpage. For tuition and fee costs please refer to the Enrollment Services tuition and fees page.
Stipend Rates & Levels of Appointment
2023-2024 Stipends
2023-2024 Academic Year Full-time Graduate Assistants (20 hrs/wk)
Level I
Level II
Level III
$21,480.00
$22,255.00
$23,290.00
2023-2024 Academic Year Half-time Graduate Assistants (10 hrs/wk)
Level I
Level II
Level III
$10,740.00
$11,127.50
$11,645.00
One Semester (Fall 2023 or Spring 2024) Full-Time Graduate Assistants (20 hrs/wk)
Level I
Level II
Level III
$10,740.00
$11,127.50
$11,645.00
One Semester (Fall 2023 or Spring 2024) Half-time Graduate Assistants (10 hrs/wk)
Level I
Level II
Level III
$5,370.00
$5,563.75
$5,822.50
Forms & Resources
| Resource | Description |
| --- | --- |
| 2023-2024 Graduate Assistantship Guide | Helpful information, resources, and links related to processing Graduate Assistantships. |
| 2023-2024 Cheat Sheet Graduate Assistantships | Quick guide for hiring departments that includes waiver amounts, stipend rates, and dates for processing assistantships. |
| Additional 10 Hour Request & TA Overload Request Form | Request for additional 10 hours on hourly payroll (Level III students only) during the academic year and requests for Graduate Assistant Teaching Overloads |
| Financial Strategy & Planning Forms | SGA-1G/2G forms |
| Checklist: Graduate Assistant To-Do Checklist | Helpful checklist for students to use when initiating their assistantship waivers and benefits. |
| Checklist: Hiring Department To-Do Checkilist | Checklist for hiring departments to use when hiring a graduate assistant |
| Contract Changes Form | IMPORTANT: When submitting form, please CC Kathy Kantor at kathykantor@uri.edu or provide her with a copy of this form. The Graduate School needs to know all changes related to Graduate Assistantships. |
| Contract/Appointment Letter Instructions | Step-by-step guide on how to complete the GA contract letter. |
| GAU Contract | Collective Bargaining Agreement between Graduate Assistants United (URIGAU/NEARI) and the Rhode Island Council on Postsecondary Education. |
| Grant Budget Guide | Estimated Student Wages and Tuition Rates for grants. THIS GUIDE IS FOR BUDGETING PURPOSES ONLY |
| Health & Dental Insurance | URI Health & Dental Insurance certificate of coverage and to self-enroll. (Health and Dental Insurance is a contractual benefit and it cannot be waived. Students who currently have health and dental insurance should use this benefit as secondary insurance.) |
| Human Resources Forms | Hiring forms needed: Bar of Claims Form, Drug Free Workplace Policy Acknowledgment, and I-9 form |
| Kingston Campus Map | View the map of the Kingston Campus which also indicates parking lot areas. |
| Payroll Department | View payroll schedule |
| TAP Parking Permits | IMPORTANT: GA commuter students can only park in commuter lots (#4, #7, #25 & #26). Resident GAs must park in their assigned lot. GAs are NOT eligible to park in the Faculty/Staff parking lots. |
| Tuition and Fees, Enrollment Services | Annual tuition and fees for full-time, part-time (per credit) students. |