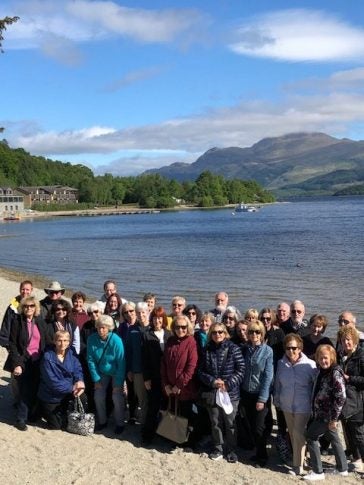 OLLI Travel is Back!
OLLI travel has returned! We are excited to again be offering our members the opportunity to travel together. We are working with Collette Tours providing travel opportunities for our members. Four trips have been planned for your consideration at this time.
Our trips are built on the conversations started in courses, lectures and special interest groups, giving members the chance to bring their classroom experiences to life in places around the world.
Future OLLI travel plans will provide a mix of longer, more intensive trips (both within the United States, and internationally) and shorter explorations of locales within New England.
Watch this space for announcements of upcoming travel opportunities and registration details!
View Collette Tours Alaska & France in person presentation.
FRANCE MAGNIFIQUE, September 28 – October 9, 2023
SOUTHERN CHARM, October 22 -28, 2023
SHADES OF IRELAND, March 9-18, 2024
CLASSICAL GREECE, April 21- May 1, 2024
SPAIN'S CLASSICS, June 28 – July 9, 2024

BRITISH LANDSCAPES, September 10-19, 2024

October 2024-Azores – Coming Soon!
---
For questions contact the OLLI office at 401-874-4197.