Why URI?
You can start and finish your degree in a small, beautiful place. You can thrive in a supportive environment. Your learning and research will take place in brand new facilities, with access to cutting edge technology. We could keep going, but we'll let you look around and see for yourself.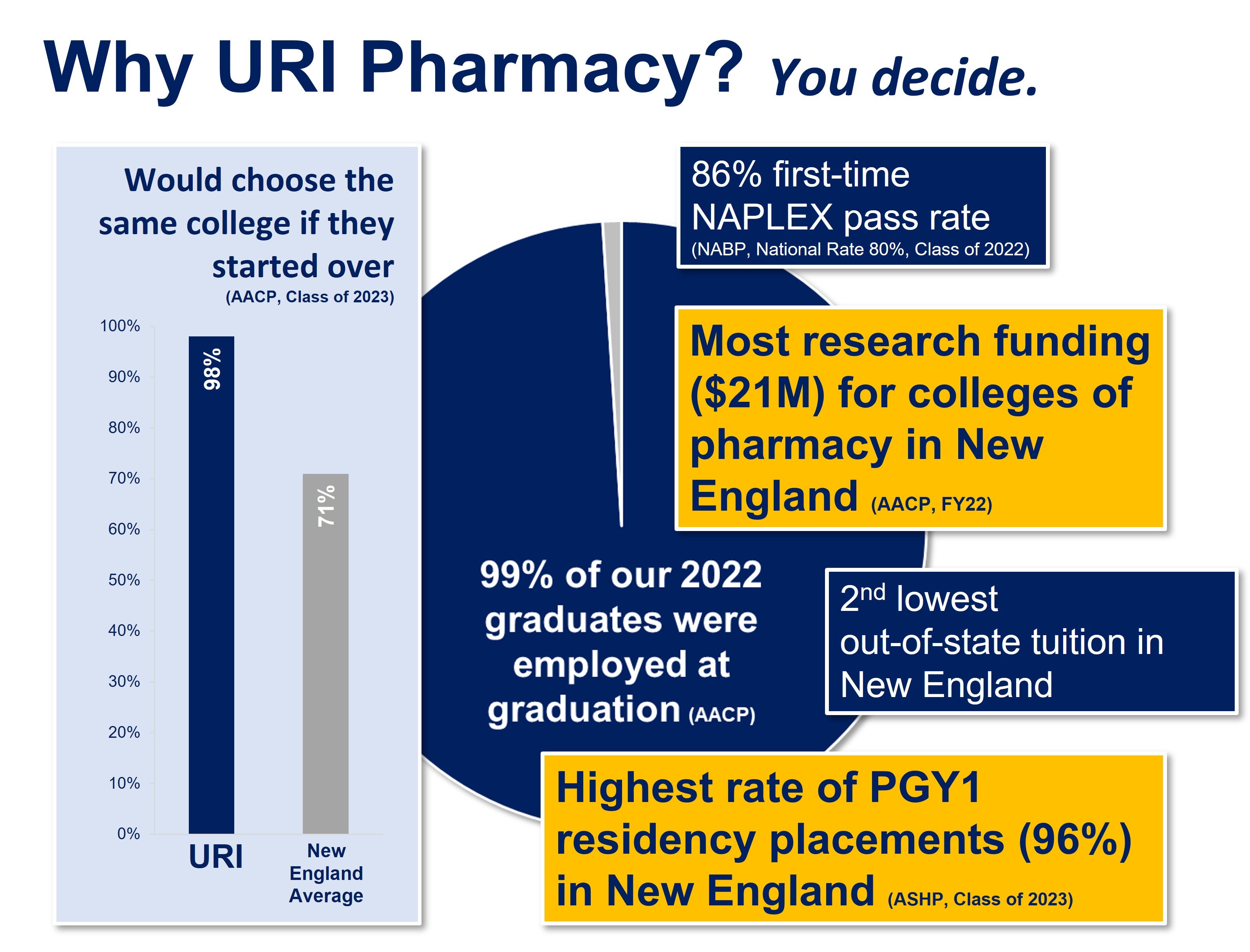 ---
---
Leading by Example
---
Beyond the classroom
---
Providing Value
98% would choose URI
if they started overAACP 2023 Annual Graduating Pharmacy Student Survey
(82% National Average)

US News and World Report
2021 Best Graduate Schools
(Pharmacy)
---
Sonica's video is a part of the College Tour an Amazon Prime TV show
URI is featured in. Click here to see the full show.
Our Best Ambassadors
Our students are our best ambassadors. Meet some of our current students and recent grads and hear about their experiences at the College of Pharmacy—in their own words.
---
Our Annual Report