General Transfer Requirements
Admission preference is given to applicants who have completed college-level, academic courses covering a range of subjects including mathematics, communications, humanities, social sciences, natural sciences, and fine and performing arts. Remedial/developmental courses and vocational courses (i.e. culinary, applied technical science) are not transferable.
A message about grading changes due to COVID-19:
We recognize that many colleges are giving P/F grades at this time. We will give credit for grades of "P" for transferable courses completed at accredited colleges.
If you have attempted fewer than 24 transferable credits:

You must earn a minimum

2.8 GPA

(on a 4.0 scale), be in good standing, and be eligible to return to institutions previously attended. You must also meet all

first-year admission requirements

.

If you have previously been denied admission to URI: You must first earn 24 transferable credits with at least a 2.5 GPA to be considered again for admission.

If you have attempted at least 24 transferable credits: You must earn a minimum 2.5 GPA (on a 4.0 scale), be in good standing and eligible to return to institutions attended previously. In addition, you must meet basic college-preparatory unit requirements (typically completed in high school): 4 in English, 3 in math (Algebra I, Algebra II, and Geometry), 2 in science, 2 in history/social science, and 2 units in the same foreign language.

If you have earned an associate's or bachelor's degree from a regionally accredited institution: You must earn a minimum 2.4 GPA (on a 4.0 scale), be in good standing, and be eligible to return to institutions previously attended. You are not required to submit a high school transcript.

If you are seeking readmission to a degree program at URI, or have already received a URI bachelor's degree:

Do not fill out the Common Application. Visit our

Finish What You Started

program page and complete the

Application for Readmission

, available in the Office of Enrollment Services (or call them at 401.874.9500).

If you are a registered nurse with an associate degree or diploma in nursing:

Effective February 2022, we are no longer offering the RN to BS program (in-person or online). Please visit the

College of Nursing

page for more information about available programs. Note that the nursing program admission is fall semester only.

If you are interested in our Talent Development program for RI residents who come from historically underrepresented or disadvantaged backgrounds: We invite you to read more.
---
Special Requirements for Competitive Programs
In some of the University's more competitive majors, there is a limited capacity for admitting transfer students. The following competitive majors may require additional coursework and/or a higher GPA. If you are interested in any of these colleges/majors, please review their specific requirements.
Colleges
Those who meet the minimum requirements are eligible to apply, but admission is not guaranteed, given the extremely competitive selection process. If you are admitted to URI with another major, we cannot guarantee you will eventually be admitted to the major of your choice.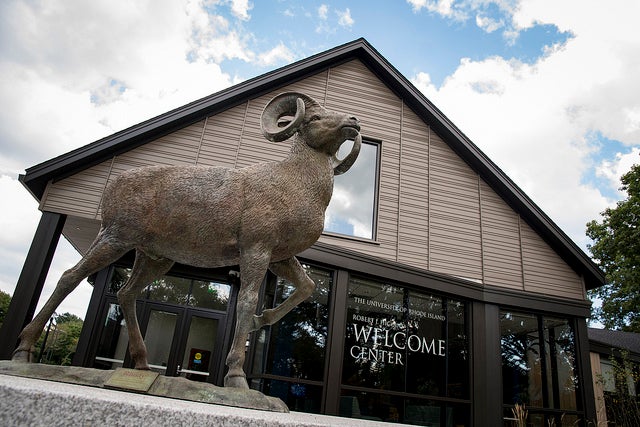 Contact
If you still have questions after reading our Transfer Resources and doing your research, contact your transfer admission counselor:
---
Friday Virtual Chats
We're online Fridays from 1-3 p.m. (ET) to answer your questions. Drop in — we look forward to meeting you!