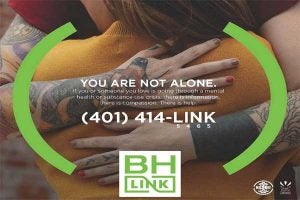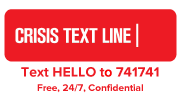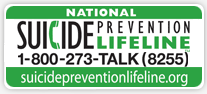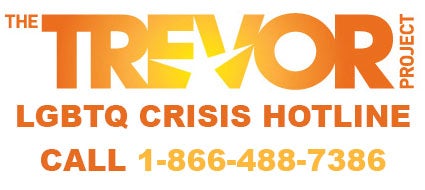 If you need emergency help during our regular business hours (M-F 8:30 – 4:30)
Call the Counseling Center at 401-874-2288
If you need emergency help when the Counseling Center is closed
Call us at 401.874.2288. You will be connected to support services provided by TELUS Health (formerly MySSP)
Call the URI Campus Police at 401-874-2121 or, if off campus, 911
Call or go to the 24/7 mental health and substance abuse triage center
BH Link – 875 Waterman Ave, East Providence, RI; 401-414-5465
Go to your local emergency room
You can also request help from the agencies listed below.
Additional Resources
While we are happy to provide the following resources as a service to the URI community, we can not assume responsibility for the quality of their services
On-Campus Emergency Services
URI Emergency Medical Services (EMS) / Campus Police
85 Briar Lane
Kingston, RI
401.874.2121
URI Health Services
Butterfield Rd.
Kingston, RI
401.874.2246
Hours:
M-F: 8:00am – 8:00pm
Saturday, Sunday, & Holidays: 10:00am – 4:00pm
Not open during semester breaks or during the summer.
Off-Campus Emergency Services
BH Link
875, Waterman Ave, East Providence, RI
401.414.5465
24/7 Mental Health and Substance Abuse Emergency Services
Crisis Text Line
Text: HELLO to 741741
National Suicide Prevention Lifeline
800.273.TALK (8255)
The Trevor Project (for LGBTQ people)
24/7 support via text, chat or call
866.488.7386
Butler Hospital
345 Blackstone Boulevard
Providence, Rhode Island 02906
401.455.6214
Assessment and treatment for all major psychiatric illnesses and substance abuse
Day One: Sexual Assault and Trauma Resource Center
300 Richmond St.
Suite 205
Providence, RI 02903
401.421.4100
Hours: M-F 8 AM – 5 PM
Support and resources for victims (and their families) of sexual assault and other types of trauma
Domestic Violence Resource Center of South County
61 Main Street
Wakefield, RI
401.782.3990
24 hr helpline for victims of domestic violence and abuse
Gateway Heathcare South Shore Center
4705A Old Post Rd.
Charlestown, RI
401.789.1367
Community based mental health center
Samaritans of RI
Providence
401.272.4044 (RI)
800.365.4044 (Statewide)
24 hour helpline for those feeling suicidal or depressed
South County Hospital
100 Kenyon Ave.,
Wakefield, RI
401.782.8010
24 hour help for medical and psychiatric emergencies
Substance Use
See our list of Community Referrals
Trans Lifeline
Works To End Transgender Suicide And Improve Overall Mental Health Of Transgender People
877.565.8860
Victims of Crime Helpline
Statewide
800-494-8100
24 hour helpline for victims of crime.