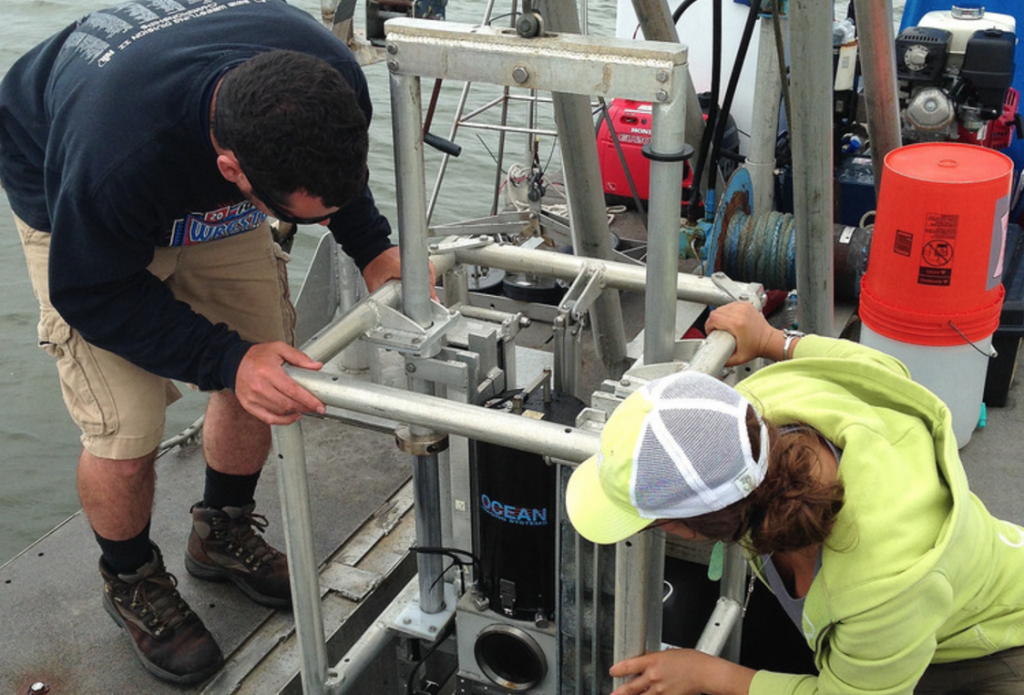 An interdisciplinary team of URI researchers and students—along with teams from the University of Delaware, Rutgers University and the Center for Coastal Studies in Massachusetts—is working to create baseline research and maps of the seafloor at a handful of coastal national parks, and to share the new research and maps through an online multimedia site, The Big Reveal: Developing Habitat Maps of the Seafloor of Key Coastal Natural Resources. The project was funded as part of the U.S. Department of the Interior's post-Hurricane Sandy recovery projects.
Hurricane Sandy hit the East Coast on October 29, 2012, killing at least 233 people and causing billions in damages. The storm's impact on land has been well-documented, but there isn't much information about how the hurricane changed ecosystems on the ocean floor.
By creating detailed maps of submerged habitats, researchers will be able to compare this baseline data with subsequent data collected in the future after another hurricane. The research will help scientists better understand how future storms may affect these important natural environments, with ecological, commercial and recreational implications.
The research could also be helpful in studies of seafloor changes caused by sea-level rise, ocean warming and pollution.
Jamie Remillard, a doctoral student in rhetoric and composition at URI and co-creator of The Big Reveal, says it was exciting to create the multimedia site.
"It's important people understand the value of this research," says Remillard. "The Big Reveal is informative, and it also connects people with science that matters in an engaging, interactive way. Making that sort of connection is key."