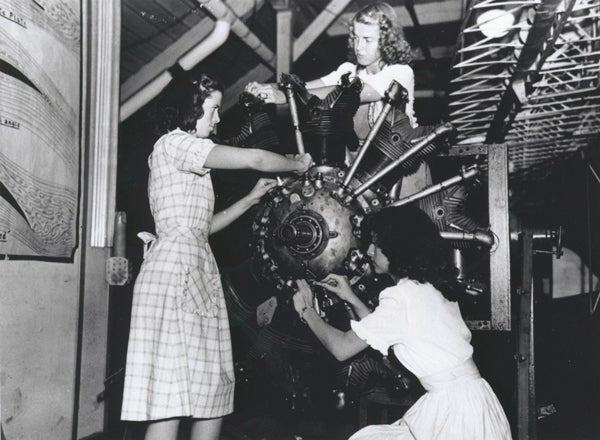 Have a funny idea for what's going on in this photograph from the University of Rhode Island library archives? Email your caption to pjack@uri.edu, or respond at uri.edu/quadangles.
Submit entries by April 15, 2018
---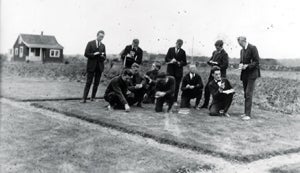 Winning caption:"Nobody move—I lost my contact lens."
—Peter M. Vieira '73
Runner Up:"Yup, grass, definitely grass!"
—Mark Simon '68
Two Honorable Mentions:
"How come their grass looks greener than ours?"
—Suzanne Oringel Grossman '59
Outstanding in their field.
—John Gerber '73