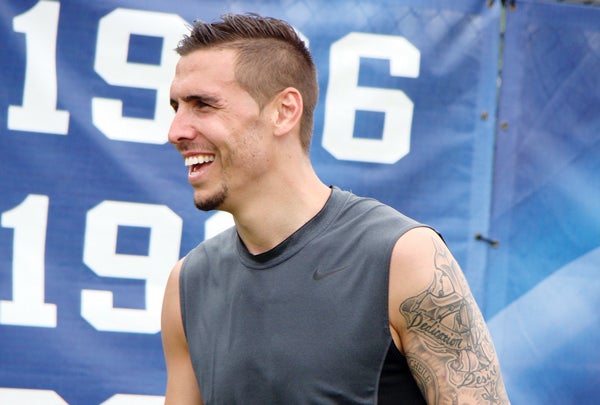 Former Rhode Island soccer player Geoff Cameron finished third in voting for the 2016 U.S. Soccer Male Player of the Year. Cameron was one of five players from the U.S. Men's National Team in the running for the honor, which was given to striker Jozy Altidore on Dec. 9.
A standout in the 2016 Copa America Centenario, Cameron started a career-high 12 matches and led all USMNT defenders in total appearances in 2016. He was one of only two players to appear in every minute of Copa America Centenario play and was the only U.S. player to start all six matches of Semifinal Round World Cup Qualifying.
The U.S. earned seven of its nine clean sheets with Cameron on the field, while the team's goals against average per 90 minutes was an impressive 0.83. In the World Cup Qualifying matches that Cameron played in, the USMNT was 3-1 with a trio of shutout victories over Trinidad and Tobago (4-0), St. Vincent and the Grenadines (6-0) and Guatemala (4-0).