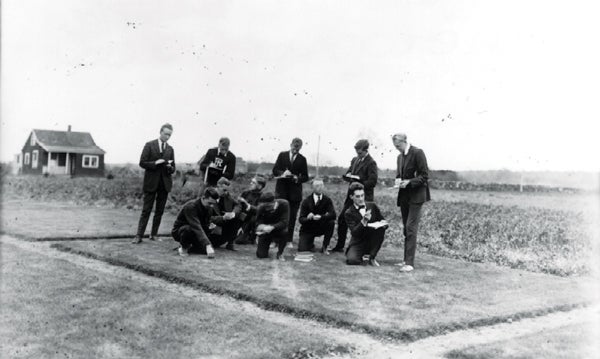 Have a funny idea for what's going on in this photograph from the University of Rhode Island library archives? Email your caption to pjack@uri.edu, or respond in the comments section at the bottom of this page. Submit entries by January 8, 2018.
---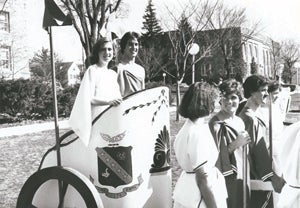 SEPTEMBER WINNERS
Winning caption:
"Greek Uber"
– Judy Nazemetz '72
Runner Up:
Where are those damned horses anyway?
– Ed Tillinghast '55
Two Honorable Mentions:
Et tu URI.
– Ken Osfield '74, M.S. '89
Can I give you a ride to the cow barns?
– Rose McCarthy Martin '82