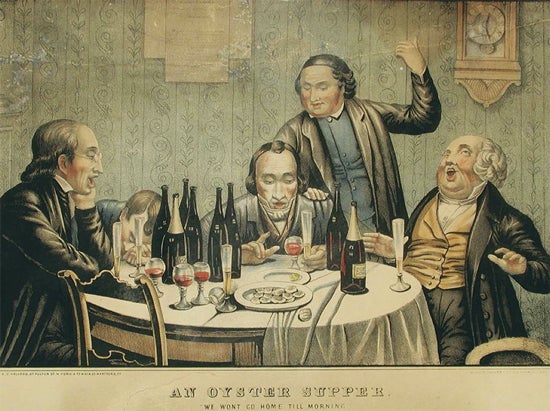 1643
Roger Williams notes that the Narragansett Indians were shellfishermen in his treatise on their language.
1700
Oysters first harvested exclusively as a raw material for lime production.
1734
Colonial Assembly outlaws the practice as an unacceptable waste of oyster meat.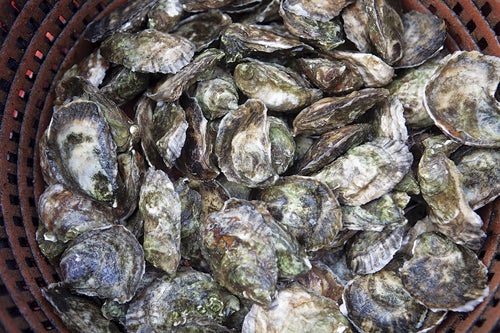 1766
Colonial Assembly passes first law to prevent oyster overfishing.
1798
Law mandating a seasonal closure of the oyster beds is enacted; first lease granted.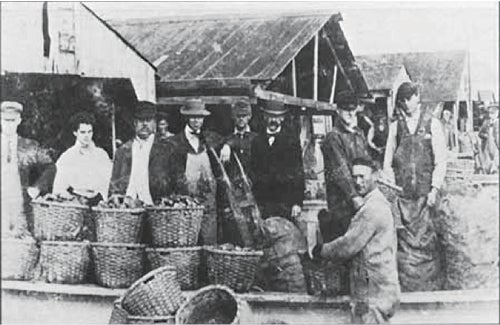 1843
New state constitution sets the people's right to "enjoy and freely exercise all the rights of fishery, and the privileges of the shore."
1844
Oyster Act enhances oyster production and establishes leasing protocols.
1850s
General Assembly passes laws to encourage shellfish aquaculture, including allowing private lessees to harvest oysters from public beds for seed stock.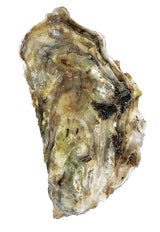 1896
Industrial pollution causes population to decrease as production increases. First marine laboratory established in Jerusalem to determine why.
1905
Two lease holders sue Providence Gas Company for polluting beds with coal tar discharges.
1911
Peak production of oysters with 1,394,983 bushels landed.
1920s
Effects of pollution evident.
1938
Great Hurricane destroys oyster infrastructure, accelerating a decline begun in the Great Depression. Many oyster companies never reopen.
1954
Warren Oyster Company closes, the last of two oyster companies.
1976
Luther Blount tries to revive family oyster business with two oyster ponds off Prudence Island.
1988
Moonstone Oysters applies for lease in Point Judith Pond. Approved in 1990 after 14 hearings. Cumbersome process proves to be an impediment to revival.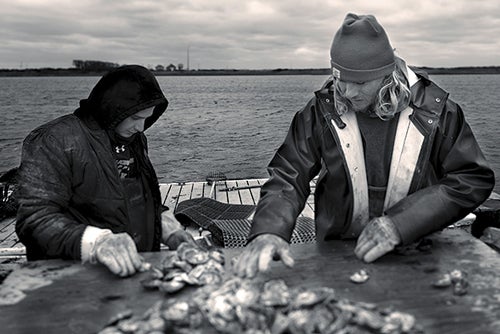 1996
Legislation streamlines permitting process. Establishes CRMC as the coordinating agency.
2005
Aquaculture grows to $744,319 industry. Farms increase from six in 1995 to 24.
2013
Fifty-two oyster farms. Now a $4.4 million industry.
—Adapted from A Brief History of Oyster Aquaculture in Rhode Island Michael A. Rice, University of Rhode Island.