The URI Alumni Association celebrated the November 2015 Global Month of Service and encouraged alumni to share stories of how they serve. Here's a sampling of those stories. For more about the ways URI alumni are making a difference, visit the URI Alumni Association.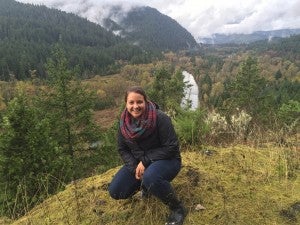 Monica Niebrzydowski '15
Monica writes: As a recent 2015 URI graduate, I chose to commit to 10 months of national service with AmeriCorps National Civilian Community Corps (NCCC). I will be taking part in service projects throughout the Pacific region with my incredible team (BLUE 3). We were recently assigned our first project in Oakridge, Oregon, working with Oregon Parks and Recreation in the Willamette National Forest. For six weeks, we will be doing trail work, infrastructure improvement, and environmental education with teens, along with other projects that fit into the needs of the community. After six weeks, we will be assigned to our next project, which could be anywhere along the Pacific region. I was highly dedicated to service as a URI student, so this was a great option for me to continue serving, while traveling to new places and doing things I would have never imagined doing.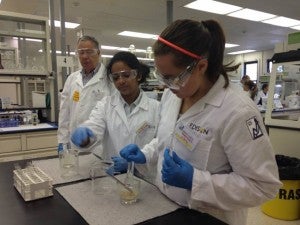 David Greene '64
David Greene volunteers once a week with the Students2Science program in East Hanover, New Jersey, which promotes STEM to middle and high school students by providing a state-of-the-art analytical laboratory for them to perform chemistry experiments. Middle school students generally participate three times a year and high school students twice. Approximately 4,000 students attend each year.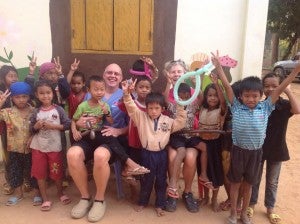 Janet Miller-Reynolds '78
Janet Miller-Reynolds '78 and her husband traveled to Cambodia in January to volunteer at a one-week Dental Clinic for Global Dental Relief. As non-medical volunteers, they assisted dentists and hygienists in providing free dental care and oral hygiene education to children in the community. The GDR organization also provides free care to impoverished children in Nepal, India, Guatemala, and Kenya, as well as Cambodia.