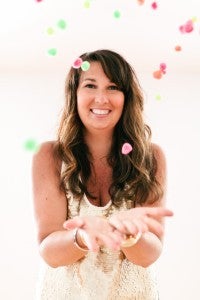 Stephanie Frazier Grimm '02 was spending a lot of time at the hospital with her best friend, whose child was born 8 weeks prematurely. The experience got her thinking about children who have to spend a birthday in the hospital—in fact, she remembered spending her own thirteenth birthday there. She decided she wanted to help families and hospitals celebrate their kids' birthdays, even when they can't be home. And that's how the Confetti Foundation began.
Stephanie's group organizes volunteers to create boxes of beautiful, themed party supplies, which are distributed by "birthday fairies and birthday heroes" to hospitals to make each child feel celebrated on their special day. Families just add the cake, and—Voila! An instant birthday party!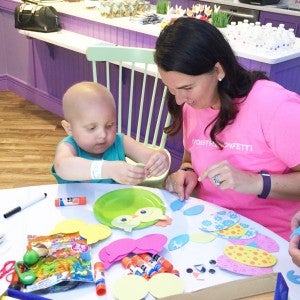 No stranger to putting ideas into action, Stephanie started a line of children's clothing and gifts—Mama and Bambino—in 2003, which she has since sold but maintains a role as creative director; and she currently runs an event planning business, Couture Parties.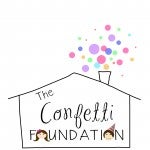 As of January 2016, the Confetti Foundation had packaged 845 boxes for distribution at 95 hospitals in 34 states. Their goal for 2016 is to supply 500 boxes in all 50 states. Their long-term goal is to distribute birthday boxes and birthday cheer to all 240 children's hospitals in the U.S.
With Frazier Grimm leading the way, it's a good bet they'll succeed.
–Barbara Caron
The Confetti Foundation was featured recently on the Today Show. Watch the clip here.