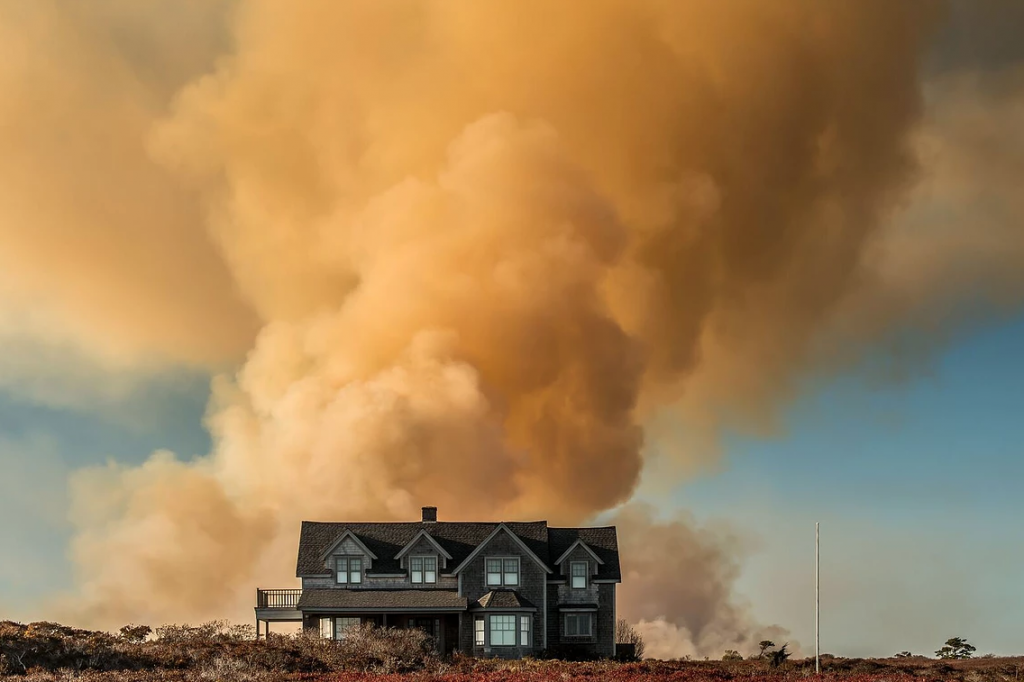 Ether(bound) is a student-run arts magazine that will post its third issue this spring. The first two issues show evidence of both a creative and talented student body and a thoughtful and dedicated editorial staff. The aesthetic of the magazine is clean and beautiful and easy to imagine in print—so far, they're sticking to online-only, which gives them the freedom to accept submissions of all kinds, but a print version isn't out of the question in the future.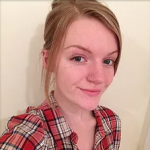 Ether(bound)'s editor-in-chief, Angela Nelson (left), a senior who is majoring in both English and writing and rhetoric, took some time to correspond with us and answer a few questions.
Q&A with Angela Nelson, Editor-in-Chief, Ether(bound)
How was the idea for Ether(bound) conceived? And is there any particular story behind the name?
The idea for Ether(bound) came about when a small group of English majors noticed that there was no such venue for students to share their artistic work on campus. We wanted to fill what we saw was a void: the fact that there was no independent, student-run literary journal on campus where students could submit and share their creative work in a welcoming and like-minded space. The name Ether(bound) serves as an embodiment of this mission, which is to provide a venue for any and all forms of artistic expression on campus and to bring it together in one place. Quite literally, taking anything in the "ether" of artistic talent on campus, and "binding" it in an online literary journal.
Why did you feel it was important for URI to have a student-run art magazine?
I think we feel that what we are doing is important because we have each witnessed the sort of community and understanding that the literary arts can bring about. Especially now, in the midst of such a difficult political climate, so many voices are being marginalized, and we are certainly at a time where we are at risk of not hearing, understanding, or listening to others. It has been of the utmost importance to our editorial board to really carve out a space on campus where people feel like they can be heard. To reach this end, we feel it has been important for our organization to be entirely student-run, as we have been able to make choices about the magazine according to what we see and hear from our peers.
How did you build your staff?
Building our staff was one of our first challenges. We started as a small group of only about four students. We were fairly conventional in terms of recruiting methods—mostly by word of mouth or by posting flyers.
Have you had a good response from the URI Community? Did you have plenty of submissions, or do you need more for your next issue?
The response we have received from the community has been incredible! Not only have we had the pleasure of receiving so many awesome and diverse submissions (have you heard of pyrography, anyone?) but we have also had the unique experience of hosting several events on campus where the student and faculty support has been so overwhelmingly positive. That said, our submissions are on a rolling basis and we are always looking for new work!
How would you describe the arts culture at URI? Is it thriving? Struggling? How do you hope to impact the arts culture?
We have found the arts culture at URI to be so incredible. It is thriving, diverse, and very alive! We hope to impact the arts culture simply by forming more of a community around the talent that already exists on campus.
Will you maintain the online-only format, or expand to print?
We have really enjoyed our online format thus far—it allows us a great deal of flexibility and gives us the advantage of accepting digital media (such as film, music, and video) for publication. That said, it has always been a dream of ours to eventually move to publishing both online and in print. We are currently in the process of working on expanding our budget with the hope that we will be able to print in the near future. Stay tuned!
Is there anything else you'd like the URI community to know about Ether(bound)?
Submit, submit, submit! We accept ALL forms of art! Yes, this includes videos, music, audio, images, text, painting, sculpture, screenplays, you name it! If you have any questions about submitting, please feel free to reach out to our editorial board with questions: etherboundmag@gmail.com.
—Barbara Caron
Our next issue will go live on our site on Tuesday, May 2. On this date, we will also be hosting our second launch party to celebrate the release of the new issue.
Launch Party
May 2  •  7 p.m.
Gender and Sexuality Center, Kingston Campus
Feature undergraduate art, readings, and light refreshments.
All are welcome to join!