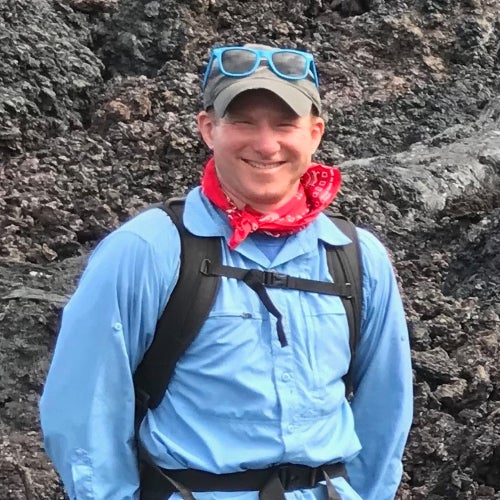 Professor of Oceanography, Director of the Ocean Exploration Cooperative Institute
Marine Geology and Geophysics
Email: adamsoule@uri.edu
Biography
Nearly 80% of the Earth's volcanic activity occurs within the oceans. These volcanoes drive large scale chemical cycles that influence ocean chemistry, support chemosynthetic ecosystems, and produce large deposits of rare and precious metals. Due to the difficulty in observing active submarine eruptions, we know little about how these volcanoes work.
My research focuses on developing novel methods to investigate the dynamics of submarine eruptions. These include the development and use of chemical geochronometers, numerical fluid dynamics simulations, and direct observations of seafloor environments and samples.
In order to observe submarine volcanoes I utilize deep submergence tools including human-occupied submersibles, remotely operated vehicles, and autonomous underwater and surface vehicles. My research includes developing new tools and operational concepts for deep submergence research.
I serve as the Director of the NOAA-funded Ocean Exploration Cooperative Institute. This collection of partner organizations and institutions (Ocean Exploration Trust, URI GSO, WHOI, UNH, and USM) work to develop the tools and technology to efficiently and effectively explore the unexplored deep-water regions of the US EEZ.
Research
Seafloor mapping
Submarine eruption dynamics
Benthic and water column impacts of eruptions
X-ray micro CT of geologic samples
Drone-based volcano investigations (e.g., mapping, gas sensing)
Volatile elements of magmas (e.g., CO2, H2O)
Deep submergence science
Machine learning
Education
B.A. Carleton College (Northfield, MN)
PhD University of Oregon (Eugene, OR)