Advanced studies and real-world experience for professional oceanographers
If your goal is to enter or advance in the ocean-science workforce, holding a Master of Oceanography (M.O.) degree can prove you possess the skills, experience and credentials that employers will notice, respect and value. Those who earn an M.O. are more than well-versed in current issues and practices, they are recognized as accomplished and proven professionals. The program combines traditional academic studies with professional experience to provide a distinct advantage in the job market.
Who should apply
Applicants should hold a bachelor's degree in natural sciences or engineering and must show an aptitude for science, technology, engineering and mathematics. M.O. students have a passion for applying science and technology to real-world oceanographic challenges.
Program tracks
Choose a track to build fluency and depth of understanding, while having the flexibility to advance in a specialization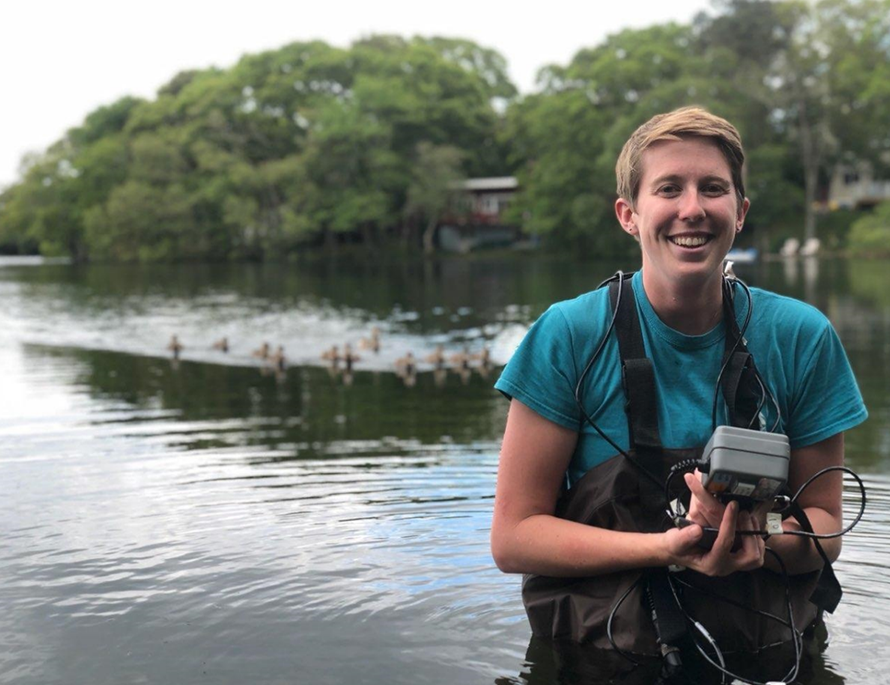 For real...
This program allows me to take classes at one of the best oceanography schools in the country while also giving me the chance to apply what I learn to a real-world problem.
Casey Dannhauser
2019 M.O. alumna
We work with many of New England's top regulators, scientists, and stakeholders on the health of our coastal waters. Having an M.O. student from URI on staff—a professional like Casey—brings us the skill set necessary to move ahead with this environmental agenda.
Zenas Crocker, Executive Director, Barnstable Clean Water Coalition
Academic expectations
Full-time students can earn the M.O. in as little as one year. Students enjoy extraordinary access to faculty mentoring and advising.
To earn an M.O., students accumulate 30 graduate-level credits but do not write or defend a master's thesis. Rather, they complete advanced coursework and gain practical experience in problem-solving in oceanography by undertaking internships or capstone projects.
Upon completion of the program, M.O. graduates are expected to demonstrate:
Command of the fundamental principles of oceanography
Understanding of the current state of knowledge about oceanic problems and technologies
Ability to create and apply solutions linking the science to policy and management practices
Proficiency in communication to discuss scientific and technical issues with diverse audiences.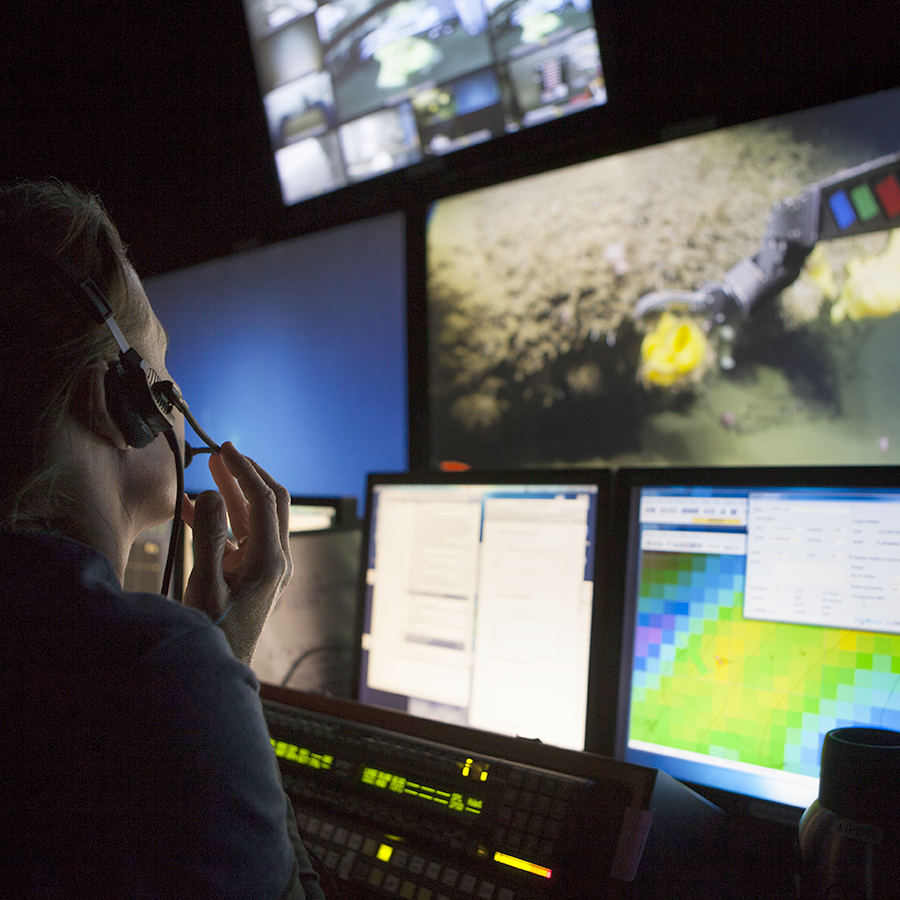 The 5th-Year Option
The 5th-Year Master of Oceanography program is available to URI undergraduates who wish to begin earning credits toward an M.O. while they work on their bachelor's degree. Students accepted to this program typically take one graduate-level oceanography course during the fall of their senior year at URI, then two oceanography courses in the spring. They complete graduate studies at GSO in the year after receiving the Bachelor of Science.

Learn more
Next steps
For further information about the program, admissions and financial aid, contact:
Admissions Advisor
Academic Affairs/Dean's Office
401.874.6246 – mclark@uri.edu