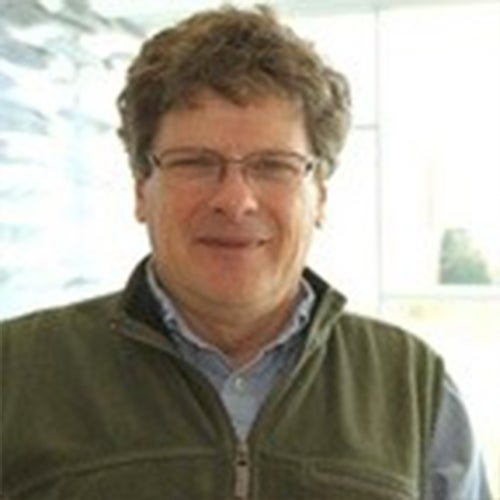 Emeritus Professor of Oceanography
Marine and Atmospheric Chemistry
Phone: 401.874.6638
Email: bheikes@uri.edu
Office Location: Rm 213 Center for Atmospheric Chemistry Studies


Biography
Dr. Brian G. Heikes grew up on a Michigan farm and he credits that experience as convincing him he wanted to spend his career studying the atmosphere and its relation to the ocean.
"I have an agricultural background," he says, referring to his father's "hobby" farm. As such he grew up fascinated by the weather and the atmospheric changes that are essential factors affecting farming. "We had to constantly monitor the sky."
Heikes received all three of his degrees from the University of Michigan in atmospheric sciences. "I guess I was naïve enough not to know that one should get degrees from a variety of universities."
After leaving Michigan, he went to Colorado at a center for atmospheric research to continue use of a dataset that he was able to use during his pursuit of his doctorate. In his four years there he got married and with his wife, being from New England, started looking for a position east of the Mississippi. It just so happened GSO was starting a Center for Atmospheric Research and he became one of two hires in that specialty.
Along the way, Heikes has been involved in a host of atmospheric research projects and his expertise in chemistry (his father was also a chemist) was valued in addressing such problems as acid rain, an issue that received a lot of notoriety in the '70s and '80s—an issue that has dropped out of sight somewhat with the passage of legislation that resulted in the reduction of sulfur dioxide emissions from power plants. Acid rain may not make headlines now, he says, but the issue has morphed into other areas of atmospheric research.
Today Heikes is working on a number of technological advances that enables him and his colleagues to measure transport of chemicals by thunderstorms or deep convection over land and ocean surfaces. Part of that work took him and some graduate students to the 'inland sea" area in Kansas where there was a huge sea millions of years ago that left salt deposits. The work there measured surface emissions into the upper troposphere and lower stratosphere. "We are trying to learn that part of the plumbing," he says.
Some of Heikes research involves mounting mass spectrometers inside aircraft and flying over certain regions collecting data.
Heikes' career so far has been witness to a lot of atmospheric changes. New regulations have done a good job in protecting ozone layers and in general, with the exception of a couple of locations, the air quality east of the Rocky Mountains has improved measurably in recent years. The same cannot be said for the West Coast, says Heikes, which is subjected to the polluted winds flowing out of China, India and Southeast Asia.
"Nixon did one thing right—he created the EPA and that resulted in clean air and water acts," says Heikes, who also credits NASA and FAA for their roles in reducing pollutants into atmosphere.
Heikes who is involved in a considerable amount of outreach activities and collaborates with several faculty members in teaching a variety of courses, finds today's graduate students are bringing their physics backgrounds in the quest to understand the dynamics of the ocean/atmosphere transport systems. "The students are very interested in trying to understand what the atmospheric inputs are in terms of nutrients and toxins."
One of the new developments in atmospheric research is determining the emissions generated by the new development of oil and gas fields through fracking.
"I feel I will always have a job—we always need clean water and clean air," he says.
Research
Atmospheric science
Air-sea interaction
Atmospheric chemical transport
Chemistry
Instrumentation
Ocean-atmosphere dynamic systems
Pollution
Brian Heikes trains and mentors students and performs research on the natural science involved in the emission, chemistry, transport and fate of chemicals found in air. He is an atmospheric scientist in an oceanography program working nationally and internationally on air quality and how air quality is affected by natural and anthropogenic emissions from the ocean and land. The fate of these chemicals, if deposited to the ocean's surface, can impact seawater quality and Heikes' work indirectly informs research on ocean composition.
Brian Heikes and his students have worked directly on characterizing the background chemistry of the atmosphere over all of Earth's oceans and continents and assessing the impacts of pollution on phenomena such as acid rain, stratospheric "good" ozone, surface "bad" ozone, precipitation, and climate forcing by radiatively active gases and particles.
Brian Heikes' and his students' studies are primarily observational in scope and rely upon state-of-the-art instruments making real-time measurements from land, ship and airborne platforms. These field campaigns involve extensive collaboration with scientists and educators at other universities, state and federal agencies, non-governmental organizations and private companies. The analysis of results is done cooperatively with these investigators and with the chemical-transport modeling community.
Graduate students supervised by Brian Heikes graduate with a first-hand knowledge of atmospheric chemistry, a foundation in environmental analytical chemistry, basic knowledge of meteorology and atmospheric physics and are comfortable working collaboratively with "modelers."
Education
Ph.D. Atmospheric Sciences, University of Michigan, Ann Arbor 1984
M.S. Atmospheric and Oceanic Sciences, University of Michigan 1978
B.S. Atmospheric and Oceanic Sciences, University of Michigan 1976
Brian Heikes together with his faculty colleagues at GSO develops graduate and undergraduate courses in oceanography and the natural sciences. He teachess a graduate course in atmospheric chemistry. With Prof. Spivack, he teaches a course on oceanic and atmospheric thermodynamics. With Profs. Collie, Kincaid, Miller, Moran and Loose, he has developed numerical exercises to expose all GSO students to use of numerical methods in data analysis and theoretical modeling. With Prof. D'Hondt, he developed an upper level course in oceanography for engineers and the life sciences now taught by other GSO faculty. With Prof. Merrill, he developed a Grand Challenge course, which exposes freshman to topical cutting edge science issues of the day. With Prof. Donohue, he continues to develop a lower-level introductory meteorology course.
Selected Publications
Chang, W., M. Lee, and B.G. Heikes, One-dimensional photochemical study of H2O2, CH3OOH, and HCHO in the marine boundary layer during Pacific Exploratory Mission in the Tropics (PEM-Tropics) B (DOI 10.1029/2003JD004256), J. Geopyhs. Res., 109; D06307/1-11; 2004.
Chang, W., B,.G, Heikes, and M. Lee, M, Ozone deposition to the sea surface: chemical enhancement and wind speed dependence, Atmos. Environ., 38, 1053-1059, 2004.
Snow, J.A., B.G. Heikes, J.T. Merrill, A.J. Wimmers, J.L. Moody, C.A. Cantrell, Winter-spring evolution and variability of HOx reservoir species, hydrohgen peroxide and methylhydroperoxide, in the northern mid to high latidtues, J. Geophys. Res., 108, TOP10/1-15, 2003.
Heikes, B.G., W. Chang, M.E.Q. Pilson, E. Swift, H.B. Singh, A. Guenther, D.J. Jacob, B.D. Field, R. Fall, D. Riemer, and L. Brand, Atmospheric Methanol Budget and Ocean Implications, Global Biogeochem. Cycles, 16, 80/1-13, 2002.
Heikes, B, J. Snow, P. Egli, D. O'Sullivan, J. Crawford, J. Olson, G. Chen, D. Davis, N. Blake, and D. Blake, Formaldehyde Over the Central Pacific during PEM-Tropics B, J. Geophys. Res.,106, 32,717-32,731, 2001.