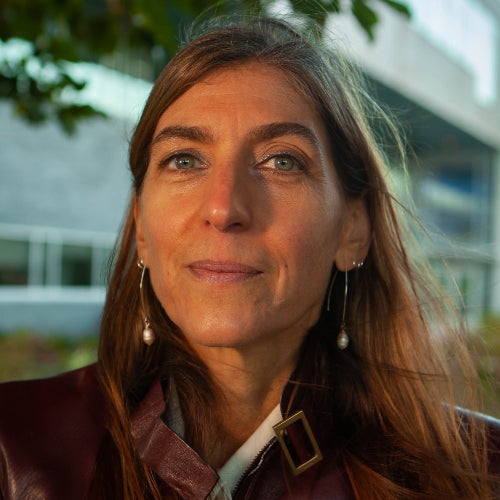 Dean
Biological Oceanography
Phone: 401.874.6222
Email: paulabontempi@uri.edu
Office Location: 112 Ocean Science and Exploration Center
Biography
An alumna of the URI Graduate School of Oceanography (Ph.D. '01) and a biological oceanographer for more than 25 years, Paula Bontempi became dean of GSO in August, 2020. As dean, Bontempi has executive responsibility for the graduate school and its Narragansett Bay Campus, providing leadership and oversight for its academic, research and outreach activities.
Bontempi joins GSO at an exciting time in its history with plans underway to revitalize the Narragansett Bay Campus, adding a 20,000-square-foot Ocean Robotics Laboratory, a 12,000-square-foot marine operations facility and a new, larger pier to accommodate a 199-foot Regional Class Research Vessel, R/V Narragansett Dawn, which is under construction and slated for arrival in 2024.
Previous to her current position, Bontempi served as acting deputy director at NASA's Earth Science Division, Science Mission Directorate of NASA Headquarters in Washington, D.C. She provided leadership, strategic direction and overall management for the agency's entire Earth science portfolio, from technology development, applied science and research to mission implementation and operation.
In addition to allocating resources and leading a division of approximately 75 scientists, engineers and administrative professionals, Bontempi was also charged with developing policies and priorities for numerous programs and coordinating with the scientific and applications communities throughout NASA, federal advisory committees and other entities, including the National Academy of Sciences and international partnerships. She also taught Earth science in NASA's astronaut training class.
Prior to her appointment as acting deputy director, Bontempi spent more than 16 years as the physical scientist and program manager for ocean biology and biogeochemistry at NASA Headquarters. She also served as the lead for NASA's carbon cycle and ecosystems focus area and for the agency's carbon cycle science research. This included leading the coordination of relevant research and program collaborations with all U.S. and international partners and serving as NASA program scientist with oversight responsibility for instrument and mission science integrity on satellite missions. For nearly 18 years Bontempi was a program scientist for a large number of Earth observing satellite missions at NASA.
Before joining NASA, Bontempi was an assistant professor of oceanography in the University of Southern Mississippi's Department of Marine Sciences.
Education
Ph.D., Oceanography University of Rhode Island, Graduate School of Oceanography, 2001
M.S., Oceanography, Texas A&M University, 1995
B.S., Biology, Boston College, 1992