Click or tap a label below to enter each highlighted space.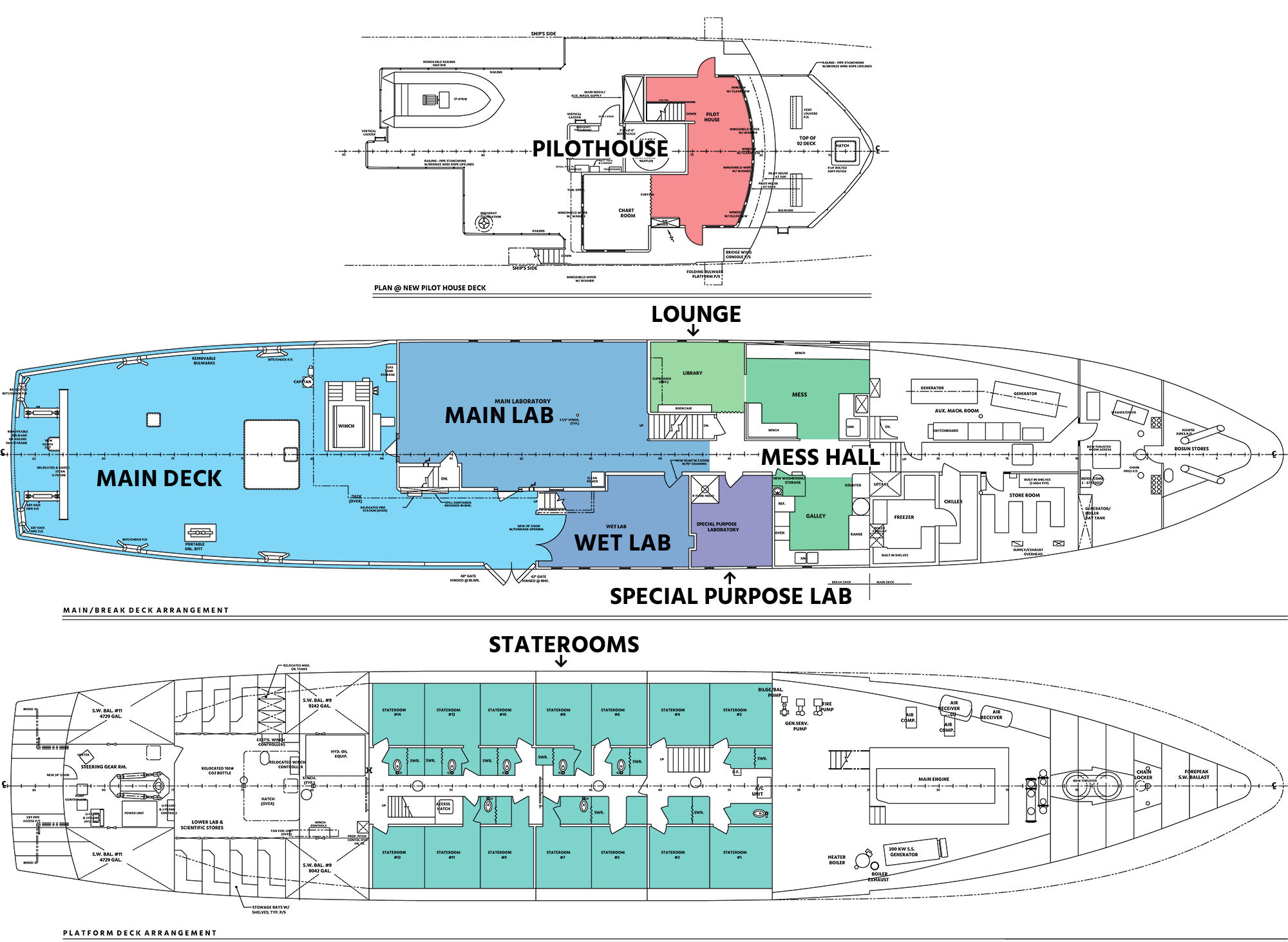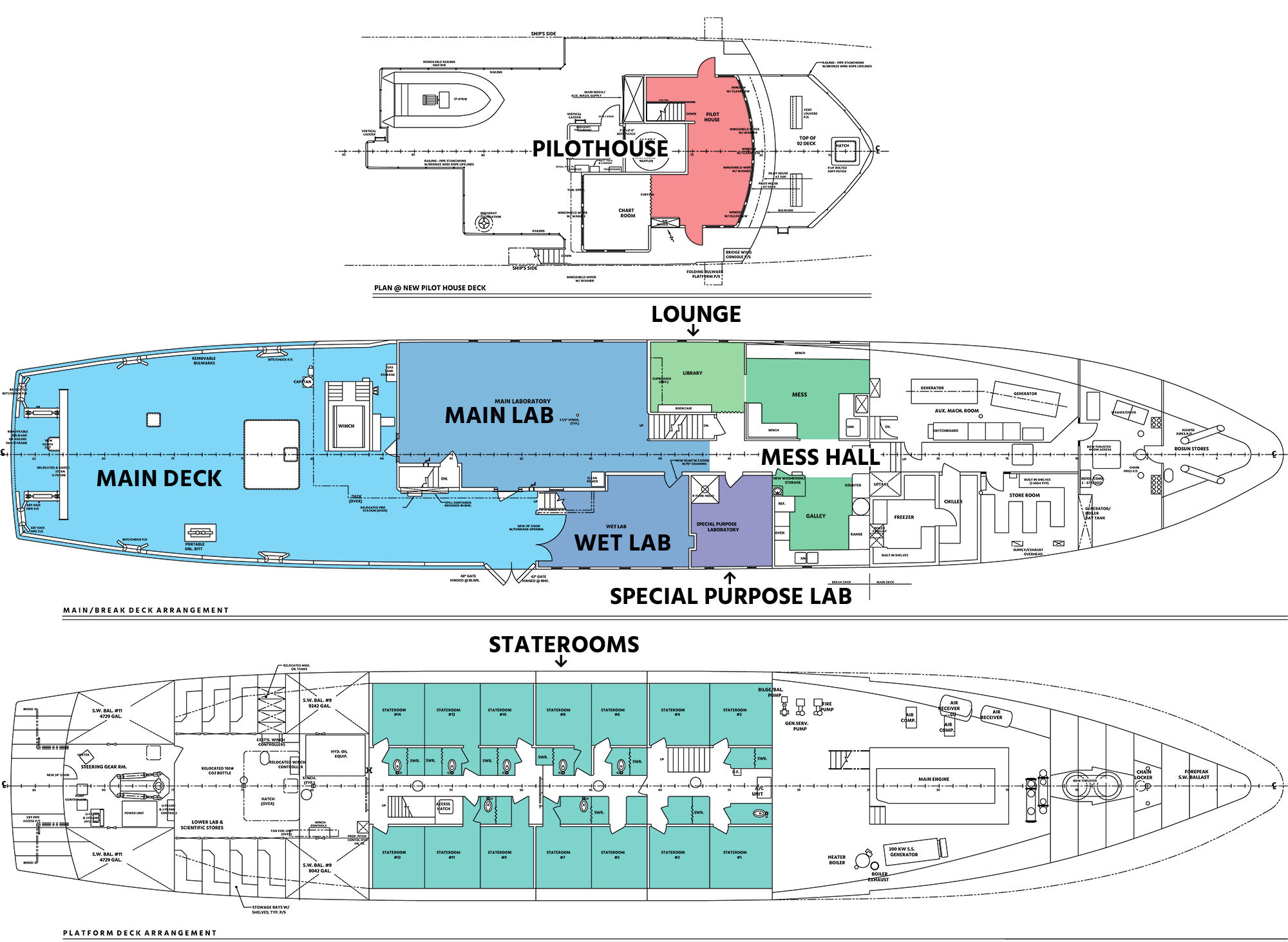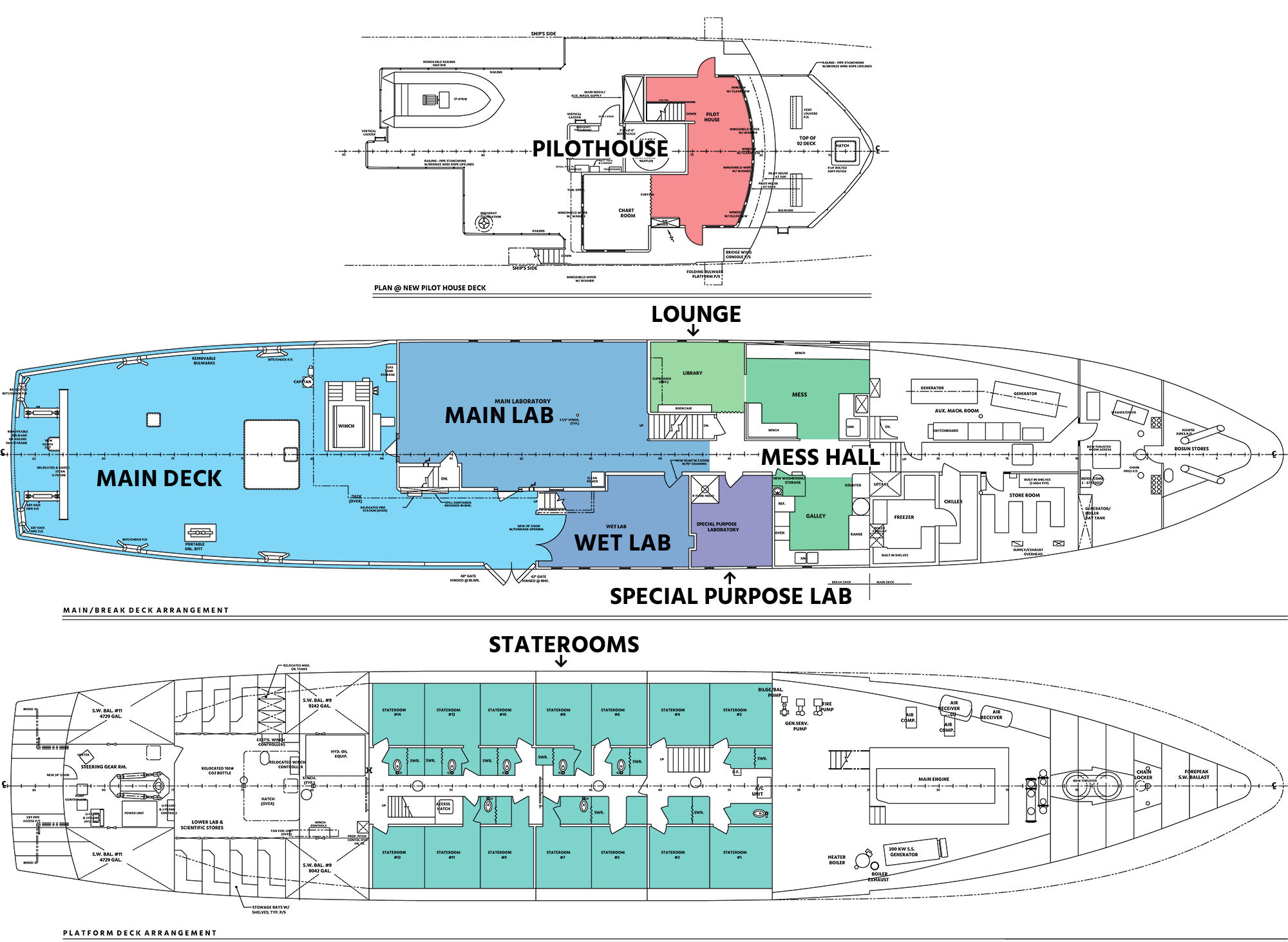 ---
Overview
Based out of Narragansett, Rhode Island, R/V Endeavor spends approximately 200 days a year at sea, allowing scientists from Rhode Island and around the globe to conduct research and training programs aboard this multi-disciplinary oceanographic research vessel.
Endeavor has carried thousands of scientists, engineers, technicians and students on its expeditions. The ship has operated throughout the Atlantic Ocean, ranging as far north as the Svalbard Archipelago in Norway and south to Tristan de Cunha, from the Caribbean and Gulf of Mexico into the Pacific Ocean to Easter Island and Hawaii.
In recent years she has sailed across the Atlantic Ocean to the Azores and as far north as Iceland. Endeavor has been a key research platform in the Gulf of Mexico, performing oil spill research both during and after the sinking of the Deepwater Horizon.
Specifications
Built in 1976 with a major mid-life refit in 1993
Length overall: 185'
Draft: 18'6"aft, 12"6" forward
Cruising speed: 10 knots
Max speed: 14 knots
Range: 8000 nautical miles @ 12 knots
Endurance: 30 days
Compliment: 12 crew, 17 scientists, 1 Marine technician