The arrival of R/V Narragansett Dawn will bring a new era to the Narragansett Bay Campus as well. To be ready for the new ship, GSO is undertaking three major construction projects—a new pier, centralization of marine operations, and an academic facility dedicated to research and development of ocean robotics.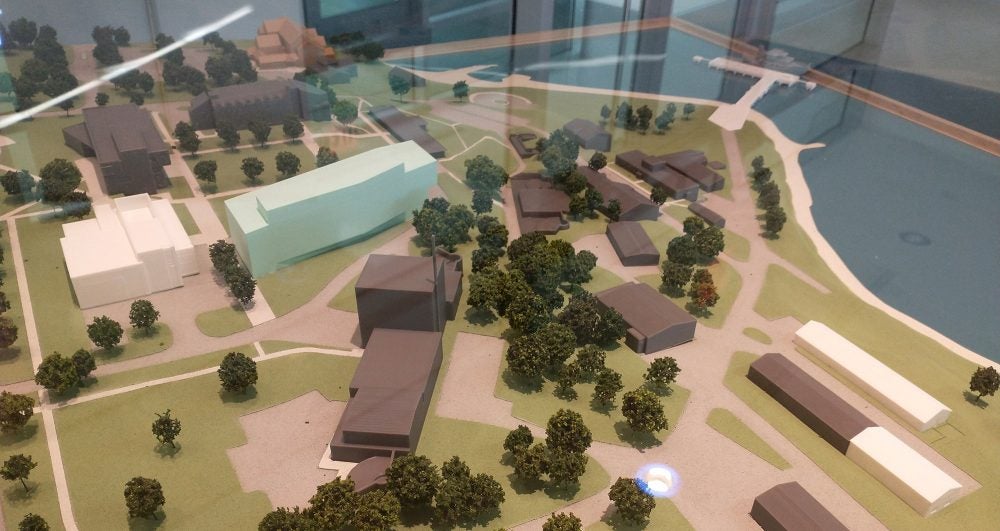 Pier Reconstruction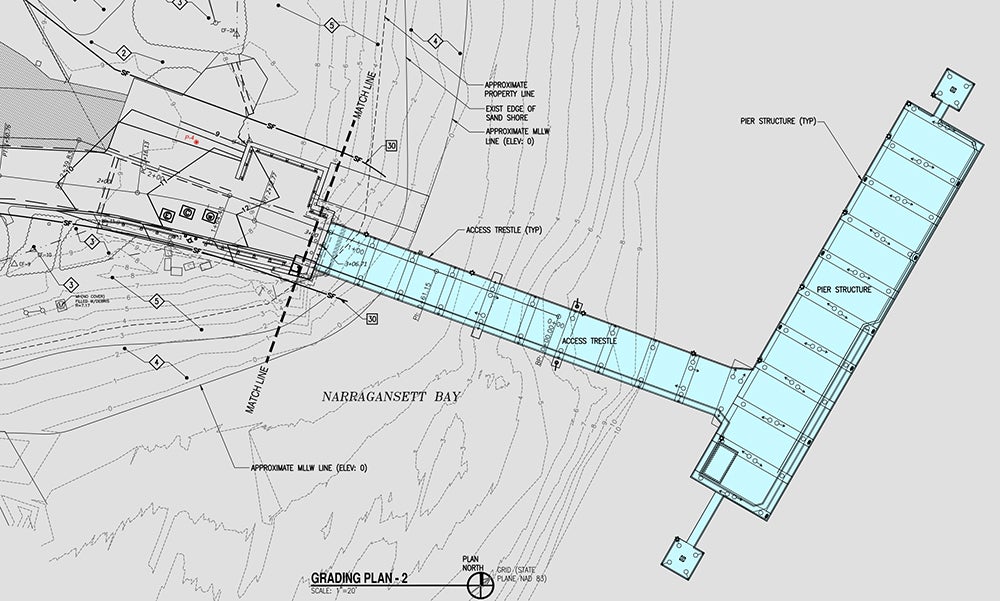 With Narragansett Dawn's arrival comes time for GSO to remove and replace the original wooden pier that has been in service for more than 50 years. A complete description of that project, which begins in 2021, can be found here.
Marine Operations
An 11,000-square-foot facility will be home to the department responsible for operations and maintenance of Narragansett Dawn. It will also accommodate the marine technology facilities and equipment storage areas that are currently located nearby. To respond to the greater demands of the new vessel, Marine Operations will house much needed additional space for storage, spare parts, and areas that support the staging of upcoming science missions. A complete description of this project can be found here.
Ocean Robotics
While not required for operation of the new research ship, the future of ocean exploration, research, and enterprise lies in the sophisticated systems to be developed in this laboratory. The building will merge the functions of marine operations with the technologies of oceanography and ocean engineering. Here, faculty and entrepreneurs will research and develop marine robotics and sensors that can expedite data gathering when deployed from the new vessel. The building will be equipped with a high-bay staging area, a test tank, manufacturing workshops, as well as shared space to encourage collaboration.