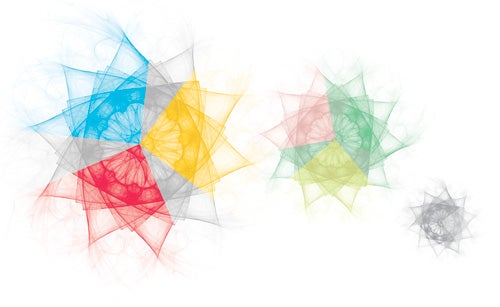 In just the last two years …
101 URI faculty, staff, and students
filed 46 intellectual property applications
received 22 U.S. patents and 2 U.S. trademarks
worked with 23 external co-creators, including federal agencies, private companies, and other academic institutions
launched 3 companies based on their URI inventions
To jumpstart the Rhode Island economy, URI faculty are ramping up their research discoveries that lead to new companies, cutting-edge patents, and innovative public-private partnerships.
"Universities are key drivers of start-up companies, and start-up companies tend to be key drivers of economic development," said Jim Petell, the University's associate vice president for research, intellectual property management, and commercialization.
Nursing Professor Patricia Burbank '74 founded Burbank Industries to commercialize a device she invented. Burbank's Aunt Ruth, who lives alone, inspired her big idea: "I thought, wouldn't it be nice if I sent messages reminding her to exercise?" The device, called AAGILE, is worn at the waist to monitor physical activity and send audible messages encouraging movement. Burbank collaborated with Electrical and Biomedical Engineering Professor Ying Sun, M.S. '82, who designed the device in his lab with graduate students. Now, in collaboration with the URI Research Foundation, Burbank Industries is seeking funding to bring its prototype to the marketplace.
Biomedical Engineering Associate Professor Walt Besio launched medical device company CREmedical Corp. to develop a new electrode system that dramatically increases the resolution and signal of brainwave activity. It has the potential to detect and prevent life-threatening events like acute seizures. CREmedical just received a Small Business Innovation Research Award from the National Science Foundation to help commercialize the technology.
Computer and Electrical Engineering Professor Qing Yang, along with business partner Duncan McCallum, formed VeloBit Inc., to develop new low-cost software to improve electronic storage. Yang said the market for digital storage technology has boomed in recent years as interest in cloud computing has soared. With its technology already in use at 370 installations across five continents, the company has raised more than $5 million in venture capital and hired 15 people.