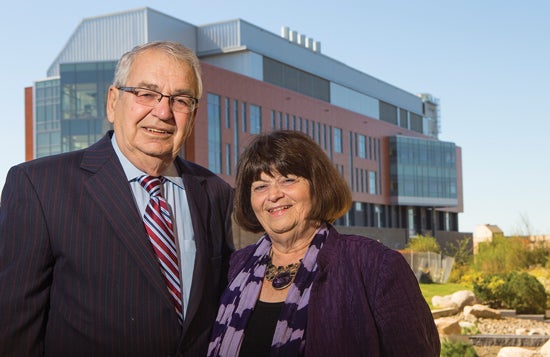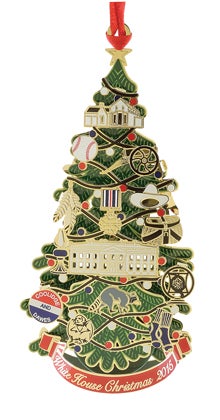 When it opens in the fall of 2016, URI's new Center for Chemical and Forensic Sciences building will bear the name of entrepreneur, URI alumnus and benefactor, Richard E. Beaupre '62.
Governor Gina Raimondo signed a bill making the naming official at the end of the last session of the Rhode Island General Assembly. The founder and chief executive officer of the ChemArt Company, Beaupre is being honored for his commitment to the University and his long history of supporting URI. Donating nearly $4 million in the past decade, including a recent $2.5 million gift, he has a strong commitment to supporting students and faculty involved in the arts, as well as providing scholarship support to parents of young children who are struggling financially.
He was a scholarship recipient as a student at URI more than 50 years ago, and Beaupre has never forgotten what URI did for him. He pursued his degree while married with young children at home. The challenges were often overwhelming but the support he received made all the difference. "When I was in my senior year at URI, I was in tough shape, financially—I had no money. URI helped me out and I never forgot that. I paid back URI in spades and it was a great honor for me to do that."
Beaupre took his URI chemistry degree and went on to establish new photoetching technology and his multimillion-dollar ChemArt is the recognized world leader in this technology. Well-known for the unique metal ornaments it designs and manufactures, ChemArt was commissioned, in 1981, to create the official White House tree ornament. The company has entered the ornament design competition every year since. It employs up to 150 workers at its Lincoln, R.I. facility, and all products are made in the U.S.A.
URI President David Dooley said, "Dick clearly understands that to move Rhode Island forward, we need the latest in scientific facilities to prepare our students, to provide faculty with the very best research tools and to lay a foundation for economic development in Rhode Island. As the founder of one of Rhode Island's important design and manufacturing companies, Dick understands what the University and the state as a whole need to thrive in the 21st century. We are deeply grateful to Dick for his support of URI." •
— Tracey Manni