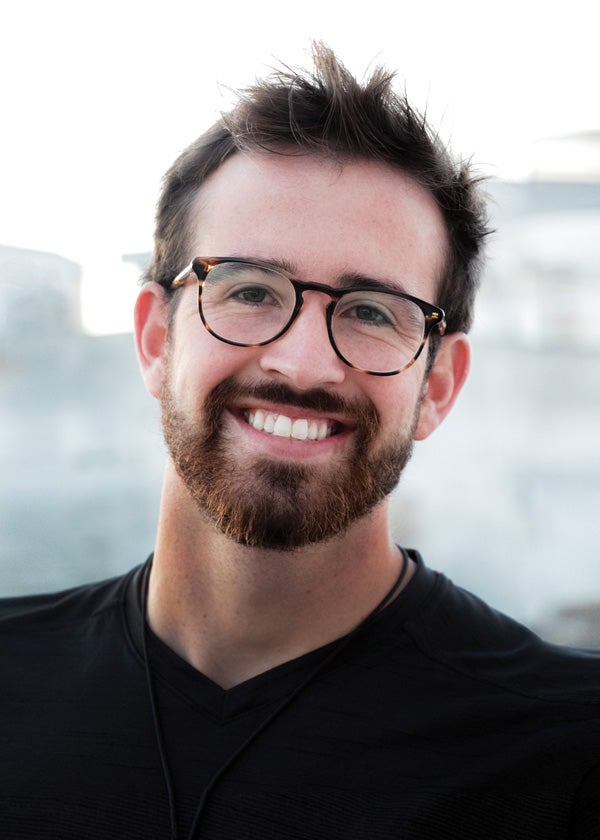 Patrick Brown '14
In the summer after his freshman year, Patrick Brown's family suffered a financial crisis that threatened his ability to finish his degree in communication studies. With his last $40, he made flyers announcing that his labor was available: gardening, chauffeuring, grocery shopping, whatever his neighbors needed. The need was great.
The Sigma Pi president became so busy he recruited fraternity brothers, and in the process, created a business: Rentsons. Tagline: "Rent young adults to do the work you wish your kids would do."
After URI, Brown created Aqua, a company specializing in water special effects for concert tours. But life on the road didn't fit; he missed his community and the stability of a routine. At 24, Brown says, "I had a quarter-life crisis and bailed."
He relaunched Rentsons, staying true to his college model: "Neighbors" (clients) can rent hourly labor from "sons" and "daughters" ages 16 to 26 for yard work, painting, swingset assembly, wood chopping—even pet turtle searches (yes, it happened).
Business is good; he has 70 employees and counting, with plans to be in Boston, Cape Cod, and Buzzard's Bay by summer and across the East Coast by 2019. Rentsons has a core value: encouraging employees to consider entrepreneurship. They all get QuickBooks Self-Employed and Acorns, a tool that automatically invests spare change, plus a journal and Brown's book, Life to the Full. He wants them to think about community, investing, giving back, and, of course, their futures. "My passion is to see communities unite," Brown said. "And, to see kids with great jobs."
By Mary Elizabeth Reilly-McGreen
July 2021: Rent Sons has changed its name to Surv.