Tackle complex problems critical to our oceans and invent and adopt new technologies with a team of engineers, scientists, social scientists, MBAs, and policy experts from the University of Rhode Island.
Questions? Email Keisuke Inomura at inomura@uri.edu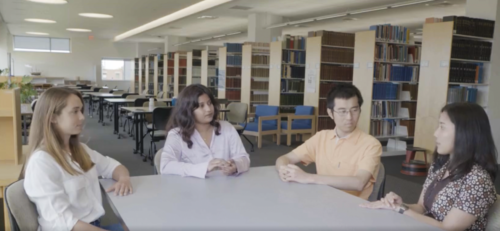 ---
​EXAMPLE PROBLEMS
How might we:
Keep whales safe from entanglement in lobstering gear?
Diversify the seafood eaten by Rhode Islanders?
Make coastal residential energy more resilient to outages?
Identify municipal resilience priorities in a changing climate?
Keep microplastic pollution out of the ocean?
Help fishing communities plan for the coming season?
Optimize interactions between the fishing industry and offshore wind?
Use excess energy from offshore wind production for economic and environmental impact?
---
"The teaching team and mentors have been phenomenal in providing great advice and feedback to guide us in the right direction." – Michelle Sit, Computer Science and Engineering student, 2020 Participant at UCSD
"The extraordinary support from our sponsors and external mentors should cement the value of students education and the Blue Economy." – Paula Bontempi, Dean, URI Graduate School of Oceanography
"I am truly looking forward to joining with the kindred spirits at URI to create a new generation of entrepreneurs focused on the mission of ocean health." – Steven Weinstein, Board Member of Common Mission Project and Executive Director H4XLabs
"Hacking4Oceans is an innovative program that brings experts from different areas to educate new generations of entrepreneurs who tackle one of the major economic issues of our time, the Economy of Ocean, the Blue Economy." – Maling Ebrahimpour, Dean, URI College of Business
---
HACKING FOR THE OCEANS PARTNERS
---
HACKING FOR THE OCEANS SPONSORS