More than three dozen free interactive exhibits and behind-the-scenes tours await guests on the Narragansett Bay Campus
September 13, 2022
All are invited to a family-friendly day on Sept. 24 at the University of Rhode Island's Narragansett Bay Campus, home to the Graduate School of Oceanography, Department of Ocean Engineering, and numerous other organizations, which together create a world-renowned community of coastal and ocean scientists, engineers, policy experts and educators.
Science Saturday will be an opportunity for guests of all ages to learn the latest in ocean exploration, discovery, science and conservation. The free event is also a chance to enjoy behind-the-scenes tours, interactive experiences and conversations with a wide variety of coastal and ocean experts.
The event will run from 10 a.m. to 4 p.m. at the University's Narragansett Bay Campus, 215 South Ferry Road, Narragansett.
"This is a special day where deep sea robots are rolled out onto the quad, laboratory doors are opened and guests are able to spend time with Rhode Island's incredible community of scientists, entrepreneurs and other ocean professionals working on the Narragansett Bay Campus," said GSO Dean Paula S. Bontempi. "We hope to inspire the next generation of ocean explorers and stewards, showcase our education programs to train a strong workforce, and create a shared vision for the future of Earth's ocean."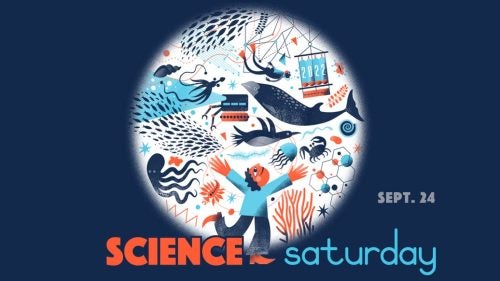 With its theme of "Ocean Science for the Ocean State," Science Saturday offers something for everyone. Three dozen interactive ocean science exhibits will explore topics including plastics and contaminant pollution in Narragansett Bay, predicting extreme weather events like hurricanes and their impact on our coasts, deep ocean exploration and the hidden world of underwater sound. The Marine Science Research Facility, a research center with flowing seawater essential to the collection, maintenance and study of living marine organisms, will be open for tours. Guests are also invited to join in fun activities like volcanic eruption demonstrations, selfies taken by an ocean robot called a MINION, and getting up close with a 12-foot-long model of the new research vessel Narragansett Dawn, which is slated to homeport at the Bay Campus starting in 2024.
Several Rhode Island-based food trucks will also be onsite with savory and sweet options.
While not required, guests are encouraged to register to receive event updates.